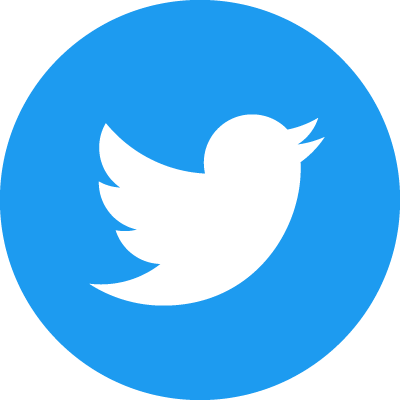 Essential Algorithms, Second Edition: A Practical Approach to Computer Algorithms Using Python and C#
$60.00, 800 pages, paperback




Master the most useful algorithms and build your problem-solving skills

Algorithms are the recipes that make efficient programming possible. Studying them lets you build a useful toolkit of methods for solving specific problems. This book introduces you to many classic algorithms, shows you where they work, and explains how to analyze them to understand their behavior. The study of algorithms also teaches general problem-solving techniques that make you a better programmer. You might find that this book not only helps you on the job, it may help you get the job.

Learn useful algorithms including
Learn these and other problem-solving techniques:

Numerical algorithms: randomization, factoring, prime numbers, and numeric integration
Methods for manipulating common data structures: arrays, linked lists, and networks
More advanced data structures: heaps, trees, balanced trees, and B-trees

Brute force or exhaustive search
Divide and conquer
Greedy algorithms and hill climbing
Least cost algorithms
Heuristics
Constricting bounds

[ More Info ]
[ Buy at: Amazon ]
---
The Modern C# Challenge
Become an expert C# programmer by solving interesting programming problems
$39.99, 362 pages, paperback




Tips, tools, tricks, and techniques for C# programmers!

This book includes 100 problems (with solutions) that you can use to test and hone your C# programming skills. They cover an eclectic assortment of topics, such as mathematical calculations, geometry, dates and times, the filesystem, simulations, and cryptography. These problems won't make you an expert in those fields, but they will give you some experience with a wide variety of useful topics.

100 example programs demonstrating useful and interesting techniques in such topics as:

Numerical calculations
Geometry
Dates, times, and tome zones
Randomization and combinations
Working with strings
Files and directories
Parallel computations
Simulations
Cryptographic games

[More Info ]
[ Buy at: Barnes & Noble - Amazon ]
---
WPF 3d, Three-Dimensional Graphics with WPF and C#
$34.95, 430 pages, paperback




Three-Dimensional Graphics Programming from the Ground Up

This easy-to-read guide provides everything you need to know to get started writing striking 3D graphics programs with WPF and C#. The book's three parts describe 3D basics, building many different shapes, and advanced topics. More than 100 example programs covering such topics as:

The lights, cameras, materials, texture coordinates, and other details that you need to create a 3D scene
Orthographic, perspective, and other projections that emphasize different aspects of a scene
Special material treatments such as specular reflection, wireframes, and solid and translucent materials
Examples of many shapes including flat polygons, boxes, Platonic solids, spheres, tori, cones, and more
Advanced objects such as parametric surfaces, surfaces of transformation, fractal surfaces, and 2D and 3D text
Higher-level scene management to let users select and move objects
Advanced techniques such as loading models created in other applications and using skeletons

[ More Info ]
[ Buy at: Amazon ]
---
The C# Helper Top 100
The 100 most popular posts at csharphelper.com
$24.95, 380 pages, paperback




Tips, tools, tricks, and techniques for C# programmers!

The C# Helper web site (csharphelper.com) receives thousands of visitors every day. This practical guide describes the 100 most commonly visited posts in the C# Helper library of tips, tricks, and example programs for C# developers.

Some of the examples make it easier to handle common tasks that developers perform every day. Other examples deal with more problematic subjects that developers encounter only occasionally. Because those challenges are less common, developers often don't have ready solutions. To make matters worse, coverage in general C# books is sparse or non-existent.

The C# Helper Top 100 provides complete examples demonstrating 100 useful tips and techniques. Each example includes a simple, easy-to-understand explanation together with a working example program that you can download from the book's web site.

100 example programs demonstrating useful and interesting techniques in such topics as:

3-D Programs
Cryptography
Serialization
Algorithms
Graphics
Image Processing
Printing
Mathematics
Graphing
Geometry
DataGridView, ListView, TreeView
Microsoft Office Integration
Much, much more!

[More Info ]
[ Buy at: Barnes & Noble - Amazon ]
---
Interview Puzzles Dissected
$15.95, 300 pages, paperback


Job Candidates, Interviewers, and Puzzle Enthusiasts Whether you're applying for a programming job or a position on Wall Street, interview puzzles are the norm at many high-tech companies. This book explains how to solve more than 200 of the hardest and most common interview puzzles in use. Interview Puzzles Dissected:

Shows how to solve more than 200 challenging interview puzzles
Reveals underlying techniques that let you solve problems that you haven't seen before
Tells how you can show the interviewer that you can think in an organized fashion
Explains how to get "partial credit" when all else fails and you just can't solve a puzzle
Includes programming challenges to give you a deeper understanding of puzzles (obviously only if you're a programmer)

[More Info ]
[ Buy at: CreateSpace - Barnes & Noble - Amazon ]
---
C# 24-Hour Trainer
$45.00, 600 pages, paperback


Quickly learn to program in C# programming with this unique book and video package C# 24-Hour Trainer, 2nd Edition is your quick and easy guide to programming in C#, even if you have no programming experience at all. Updated to align with the latest C# standard, this book is your comprehensive beginner's guide, with each lesson supplemented by a video, for over ten hours of video training. Each chapter focuses on a specific concept or technique, with detailed, easy-to-follow explanation followed by a hands-on exercise. The goals of each exercise are outlined in advance to help you understand what you're working toward, and step-by-step instructions walk you through the operation from start to finish. Complex areas are clarified with specifically highlighted pointers that head off confusion, and additional exercises are provided so you can practice your new skills. Full instructor ancillaries are included to make this guide classroom ready, and the author's own website offers ongoing support. C# has become one of the most popular programming languages in the world, with millions of lines of code used in businesses and applications of all types and sizes. This book helps you dive right in so you can start programming right away.

Start right in with the latest C# standard
Learn at your own pace, with hands-on practice
Clear up confusion and work around common obstacles
Build your own Windows, .NET, and mobile applications

C# has become a increasingly popular and in-demand programming skillsets. If you've decided to learn C#, this 24-Hour Trainer is your ultimate guide.

[Wiley - Barnes & Noble - Amazon]
---
Beginning Software Engineering
$45.00, 480 pages, paperback


A complete introduction to building robust and reliable software Beginning Software Engineering demystifies the software engineering methodologies and techniques that professional developers use to design and build robust, efficient, and consistently reliable software. Free of jargon and assuming no previous programming, development, or management experience, this accessible guide explains important concepts and techniques that can be applied to any programming language. Each chapter ends with exercises that let you test your understanding and help you elaborate on the chapter's main concepts. Everything you need to understand waterfall, Sashimi, agile, RAD, Scrum, Kanban, Extreme Programming, and many other development models is inside!

Describes in plain English what software engineering is
Explains the roles and responsibilities of team members working on a software engineering project
Outlines key phases that any software engineering effort must handle to produce applications that are powerful and dependable
Details the most popular software development methodologies and explains the different ways they handle critical development tasks
Incorporates exercises that expand upon each chapter's main ideas
Includes an extensive glossary of software engineering terms

[Info at Wiley.com - Barnes & Noble - Amazon]
---
C# 5.0 Programmer's Reference
$34.82, 960 pages, paperback


Stay ahead of the game with this comprehensive guide to the C# programming language Well-known C# expert Rod Stephens gives novice and experienced developers a comprehensive tutorial and reference to standard C#. This new title fully covers the latest C# language standard, C# 5.0, as well as its implementation in the 2013 release of Visual Studio. The author provides exercises and solutions; and his C# Helper website will provide readers and students with ongoing support. This resource is packed with tips, tricks, tutorials, examples, and exercises and is the perfect professional companion for programmers who want to stay ahead of the game. Author Rod Stephens is a well-known programming authority and has written more than 25 programming books covering C#, Java, VB, and other languages. His books have sold more than 150,000 copies in multiple editions. This book's useful exercises and solutions are designed to support training and higher education adoptions.

Learn the full range of C# programming language features
Quickly locate information for specific language features in the reference section
Familiarize yourself with handling data types, variables, constants, and much more
Experiment with editing and debugging code and using LINQ

Beginning through intermediate-level programmers will benefit from the accessible style of C# 5.0 Programmer's Reference and will have access to its comprehensive range of more advanced topics. Additional support and complementary material are provided at the C# Helper website. Stay up-to-date and improve your programming skills with this invaluable resource.
---
Essential Algorithms: A Practical Approach to Computer Algorithms
$60.00, 624 pages, paperback


A friendly and accessible introduction to the most useful algorithms Computer algorithms are the basic recipes for programming. Professional programmers need to know how to use algorithms to solve difficult programming problems. Written in simple, intuitive English, this book describes how and when to use the most practical classic algorithms, and even how to create new algorithms to meet future needs. The book also includes a collection of questions that can help readers prepare for a programming job interview.

Reveals methods for manipulating common data structures such as arrays, linked lists, trees, and networks
Addresses advanced data structures such as heaps, 2-3 trees, B-trees
Addresses general problem-solving techniques such as branch and bound, divide and conquer, recursion, backtracking, heuristics, and more
Reviews sorting and searching, network algorithms, and numerical algorithms
Includes general problem-solving techniques such as brute force and exhaustive search, divide and conquer, backtracking, recursion, branch and bound, and more

In addition, Essential Algorithms features a companion website that includes full instructor materials to support training or higher ed adoptions.

[Info at Wiley.com - Barnes & Noble - Amazon]
---
MCSD Certification Toolkit (Exam 70-483): Programming in C#
$59.99, 648 pages, paperback


A perfectly crafted prep guide that prepares you for the MCSD 70-483 The MCSD 70-483 exam is the entry-level Microsoft certification exam for C# developers and this must-have resource offers essential coverage of the exam that will test your competency in C# programming. Each chapter covers one of the core subject domains that comprise the exam. Among the authors are experienced trainers who advised Microsoft on the development of its certification programs, affording them a unique understanding of both the objectives and what it takes to master them. This invaluable knowledge is passed to you so that you will not only be prepared to take the exam, but also become a better C# developer

Features a step-by-step lab tutorial for each lesson covered in the book, encouraging you to practice what you've just learned in order to reinforce your learning
Includes an accompanying website that includes more than 100 simulated test questions and answers
Shares solutions to the hands-on labs presented in the book
Contains complete sample code
Offers a unique author approach that not only teaches you how to answer a set of exam questions but also provides you with an understanding of the underlying concepts and skills needed to succeed as a professional C# programmer

MCSD Certification Toolkit is all you need to fully prepare for exam 70-483!
---
Visual Basic 2012 Programmer's Reference
$44.99, 840 pages, paperback


Learn to write code that leverages the latest features of Visual Basic 2012

Visual Basic 2012 is packed with powerful features and this book will help you master them all. You'll gain a solid understanding of essential Visual Basic topics and begin applying the information to perform a host of important development tasks. The tutorials inside are filled with code examples and the best methods for using them to write your own programs. Soon you'll be building sophisticated applications as you learn to get the most out of forms, windows, controls, and other objects that help make Visual Basic such a popular programming language.

Visual Basic 2012 Programmer's Reference:

Explores the Visual Studio integrated development environment (IDE) from a developer's point of view
Covers the objects a program uses to build a user interface and implement the program's functionality
Shows how to perform specific tasks and why one approach might be better than another
Discusses the fundamental concepts of object-oriented programming
Uncovers how an application can interact with its environment, including loading data in external sources
Offers a quick review of the syntax for particular commands

[Learn more - Info at Wrox.com - Barnes & Noble]
---
Start Here! Fundamentals of Microsoft .NET Programming
$19.99, 266 pages, paperback


Grasp the basic concepts that drive all Microsoft .NET-based languages--and prepare yourself to learn .NET programming. If you have absolutely no previous experience, no problem--simply start here! This book provides the foundation for all other .NET programming language books in the Start Here! series. You'll explore programming concepts and techniques with clear explanations, easy-to-follow examples, and exercises. It's the perfect reference for understanding how computer programs work.

Delve into object-oriented concepts such as properties, methods, and events
Discover what multiprocessing is--and how it's changing computing
Examine how programs store data in files, object stores, and databases
Explore controls, such as labels, text boxes, menus, and scroll bars
Learn how programming environments help you design and run programs
Get an extensive glossary of key programming terms
---
Stephens' C# Programming with Visual Studio 2010 24-Hour Trainer
$44.99, 552 pages, paperback


Eager to learn Visual C# programming? This unique book-and-DVD package presents easy-to-follow lessons, reinforced by step-by-step instructions, screencasts, and supplemental exercises to help you master Visual C# programming quickly. You'll first discover how to write, debug, and run desktop applications that interact with the user and the computer. You'll then progress to more advanced lessons that teach you how to apply object-oriented concepts, perform calculations, manipulate files and strings, interact with simple databases, and more. All of this will give you the skills to write your own, customized Visual C# programs.

[Learn more - Info at Wrox.com - Barnes & Noble]
---
WPF Programmer's Reference
$54.99, 624 pages, paperback


Windows Presentation Foundation (WPF) enables you to build effective and captivating graphical user interfaces but you must climb a steep learning curve to master WPF. This reference provides you with a solid foundation of fundamental WPF concepts so you can start building attractive, dynamic, and interactive applications quickly and easily. As the book progresses, topics gradually become more advanced, and you'll discover how to use WPF to build applications that run in more environments, on more hardware, using more graphical tools, and providing a more engaging visual experience than is normally possible with Windows Forms. This book uses full color code and images to show you the sorts of results you can create.

[Learn more - Info at Wrox.com - Barnes & Noble]
---
Beginning Database Design Solutions
$44.99, 552 pages, paperback


This concise introduction teaches database design concepts, methods, and techniques of high-quality database design. You'll explore creating an initial logical design and refining it into a superior database that meets users' requirements. Plus, you'll see how to implement the design using specific types of database platforms and build databases using SQL scripts. Each chapter begins with a list of topics that will be covered, closes with a summary that provides the key points described in the chapter, and includes a list of review questions and a series of helpful exercises.

[Learn more - Info at Wiley.com - Barnes & Noble]
---
Below are pictures with links to all of the books that I've written about C#, Visual Basic, databases, Office programming, and even Delphi.

35. Essential Algorithms, Second Edition: A Practical Approach to Computer Algorithms Using Python and C#


34. The Modern C# Challenge, Become an expert C# programmer by solving interesting programming problems


33. WPF 3d, Three-Dimensional Graphics with WPF and C#


32. The C# Helper Top 100, The 100 most popular posts at csharphelper.com


31. Interview Puzzles Dissected, Solving and Understanding Interview Puzzles


30. C# 24-Hour Trainer, Second Edition


29. Beginning Software Engineering


28. C# 5.0 Programmer's Reference


27. Essential Algorithms: A Practical Approach to Computer Algorithms


26. MCSD Certification Toolkit (Exam 70-483): Programming in C#


25. Visual Basic 2012 Programmer's Reference


24. Start Here! Fundamentals of Microsoft .NET Programming


23. Stephens' Visual Basic Programming 24-Hour Trainer


22. Stephens' C# Programming with Visual Studio 2010 24-Hour Trainer


21. Visual Basic 2010 Programmer's Reference


20. WPF Programmer's Reference


19. Beginning Database Design Solutions


18. Wiley Pathways Introduction to Programming using Visual Basic


17. Visual Basic 2008 Programmer's Reference


16. Visual Basic 2005 with .NET 3.0 Programmer's Reference


15. Expert One-on-One Visual Basic 2005 Design and Development


14. Visual Basic 2005 Programmer's Reference


13. Microsoft Office Programming: A Guide for Experienced Developers


12. Visual Basic .NET and XML


11. Visual Basic .NET Database Programming


10. Prototyping with Visual Basic


9. Visual Basic Graphics Programming, 2e


8. Ready-to-Run Visual Basic Code Library


7. Bug Proofing Visual Basic


6. Ready-to-Run Delphi Algorithms


5. Ready-To-Run Visual Basic Algorithms, 2e


4. Custom Controls Library


3. Advanced Visual Basic Techniques


2. Visual Basic Graphics Programming


1. Visual Basic Algorithms